About
Come spend an exotic night in our charming huts on stilts in an awe-inspiring setting deep into the countryside, unforgettable!
After the popular treehouses, try a new concept: huts on stilts amid water. They were built here, by us and with the wood we felled on our property. Each hut is on its own pond and you can only access them with a craft.
Set in the Burgundy region, South of the Morvan Regional Nature Reserve, our unusual environment-friendly accommodation immerses our guests in a fully preserved nature.
Our huts on stilts are insulated with natural materials (double wood cladding + wood wool) and will allow you to spend an exceptional night, close to nature and the wilderness. You will be comfortable, no matter the season, thanks to a traditional wood stove heating.
Our huts on stilts have a big wood deck that will allow you to relax in the heart of nature, to watch shooting stars on the craft, to have a breakfast or dinner made with local products enjoying an exceptional view on:
the surrounding flora: meadows, Ettevaux castle park with noteworthy trees
the local fauna: squirrels, herons, wild ducks, roe deers, buzzards, coypus, kingfishers, stone martens, pheasants, batrachians…

Personalised reception
We receive our guests with a simple and warm family welcome. Meeting and interacting are the heart of our project. Enjoy Charly's surprising little attentions, that fully contribute to the quality of your stay.

Sustainable development
Matching the place's purity, our huts have been built with an environment-friendly process, staying true to traditional Morvan huts (fish-scale cladding and roofing with chestnut shingles). The timber has been collected and sawed in our domain and used to build the cabins with the help of local craftsmen.

Peace and regeneration
Alone on your pond, prepare yourself for surprising calm and serenity. After embarking, you will find your hut to be the perfect place for regeneration. Little by little, the sounds of nature will engulf you and appease the turmoils of life.
Cabane de l'étang rond
Hut on stilts, in the castle's park, for an intimate and romantic stay.
Cabane de l'étang neuf
Hut on stilts, at the heart of nature, inviting to adventure in wide-open spaces.
Other accomodations
Rental houses (gites), seminar venue, and guest rooms at the Ettevaux castle.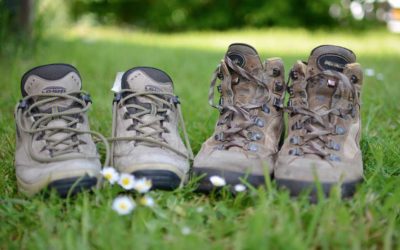 Discover the great hiking trails of the Morvan Regional Nature Reserve
read more