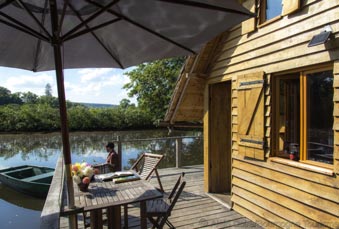 Close to the Ettevaux castle's park, the Cabane de l'étang neuf is facing South to let in the sun. This unusual little house is set on a 2.5 acres pond. From its deck, adventure and wide-open spaces look inviting. The fish-filled pond allows easy fishing for beginners, but the more experienced can try to fish a 10-pound carp (no kill fishing).
Set sail for the adventure on stilts, with no electricity, no hot water, away from the land: back to basics guaranteed!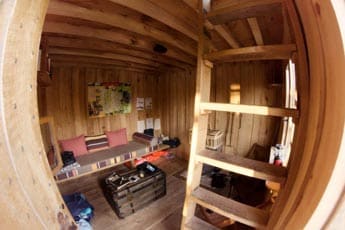 The cabin has a comfortable double bed (160 x 200 cm / 5 x 6 ft) in a mezzanine, wooden chairs, a table, and a bench inside.
In summer, you can sit in the sun on the deckchairs and admire the purity of a starry sky at night without any light pollution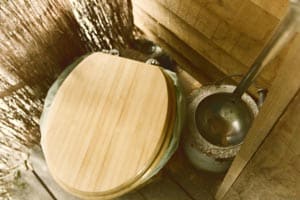 In winter, the little wood burner and the plaids will help you fight the evening freshness.
Your stay will definitely be improved by Charly's diligently cooked meals.
---
Children are not allowed on the cabins for safety reasons
No pets