Situated in the Ettevaux castle park, the Cabane de l'étang rond is South-oriented for optimal sunshine.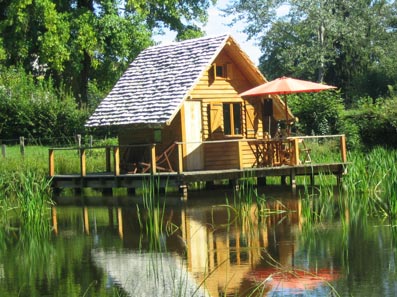 This unusual little house is located on a cute little pond with aquatic plants, flower borders, noteworthy trees (red beech, weeping ash…) and the animals living around it, varying each season.
It is possible to fish on the pond.
Its successful implantation in nature gives the hut its special charm that invites romantism in.
Set sail for the adventure on stilts, with no electricity, no hot water, away from the land: back to basics guaranteed!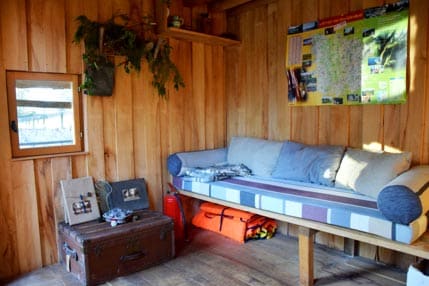 In summer, you can sit in the sun on the deckchairs and admire the purity of a starry sky at night without any light pollution
In winter, the little wood burner and the plaids will help you against the evening freshness.
Your stay will definitely be improved by Charly's diligently cooked meals.
Children are not allowed on the huts for safety reasons
No pets